There are probably few career paths that could be further apart than developing software and "serving drinks on board of an airplane." Nevertheless, after completing my computer science degree in 2017, I did not see my future being at the desk Monday to Friday from 9 to 5, so I dared to start a new career.
What was actually just meant to be an experiment turned into my dream job, which I was able to live in for five years. I estimate that over 50,000 guests have made their way to or from vacation with me as part of their cabin crew. I was able to work with great colleagues and over time I fell in love with the job so much that I am still enthusiastically telling stories about the time – even if not everything was always nice, especially the ending.
While resting during these flights I also found an interest in the hundred of buttons and switches at the front of the airplane and thanks to many patient cockpit colleagues on many boring hours over the Atlantic, I am now able to get an A320neo from Cold & Dark into the air and back to the ground with an ILS landing approach in Microsoft Flight Simulator. Who knows what everything I have learned here will bring me one day.
The blog entries I have published so far are primarily about the path to the job: What happened during the assessment centers, the training courses and first impressions. Unfortunately, I only started writing about layovers very late and unfortunately there are no stories here about things that happened on board that no screenwriter could have written. Maybe I will change that at some point – at least with what I remember.
* This is an Affiliate link. If you order something through the link, it makes no difference to your order, but allows me to get a small provision (more information).
Latest blog entries
Check out my blog where I take you on my travels and adventures. In addition to some exciting adventures and various snapshots, you will also find one or the other inspiration for your next trip.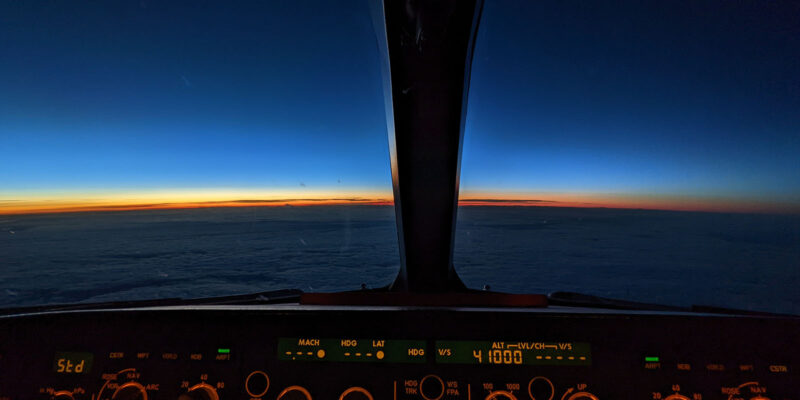 It's time to talk about the end of my flying career (for now) and to look back on five years as a flight attendant – including an outlook on the future…
Read more