Wodel is an unofficial Jodel-App for Windows 10 smartphones, tablets and computers (what is Jodel?). You can stay in touch with your community by voting, writing, replying or liking posts. Wodel does not only work on all Windows 10 devices, but also synchronizes your karma between all of them (requires OneDrive access).
This application is unofficial and is not associated in any way with The Jodel Venture GmbH.
Privacy
The application uses network connections to download required data and collects your position to display you content happening around you. Please have a look at the Jodel Privacy Policy, which defines how your data is used, handled and stored on server side.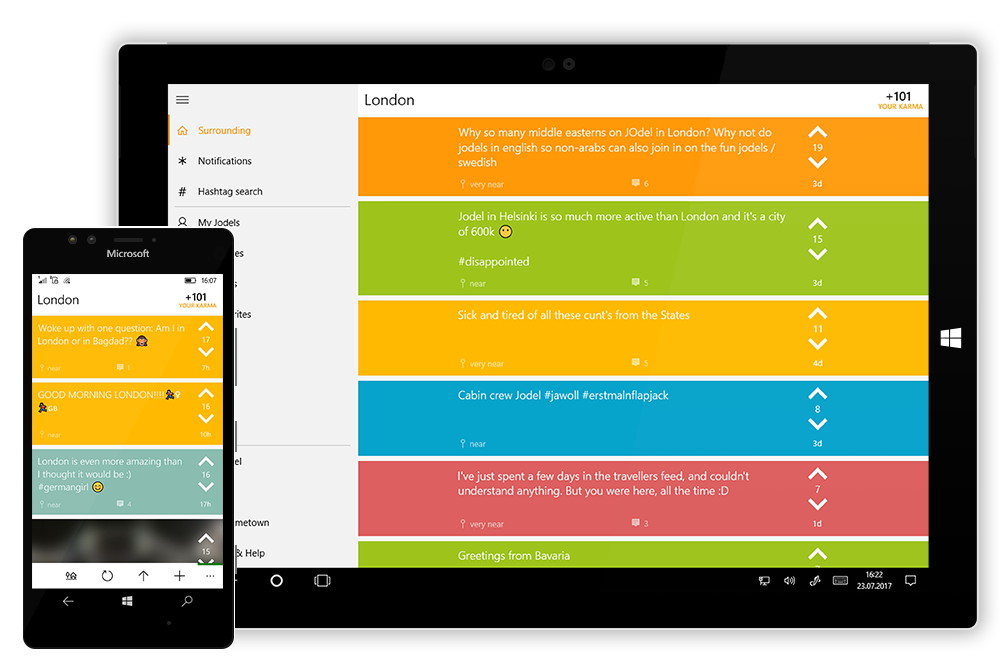 Connect anonymously to all the students and people in your surrounding, vote posts and be part of the community, no matter if on your mobile device or PC/tablet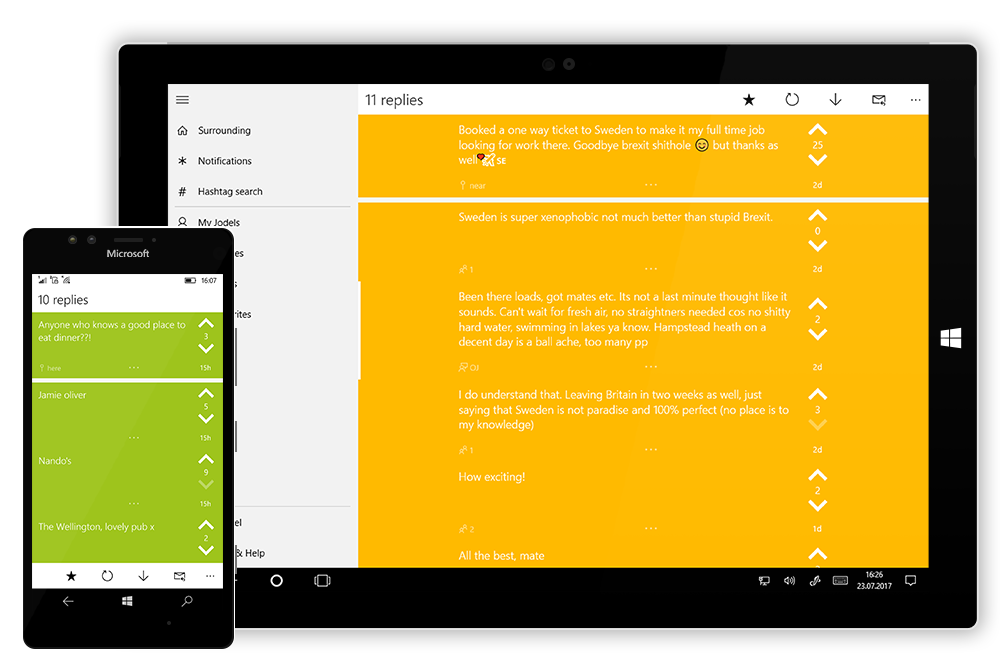 Connect with people about important and less important things in your surrounding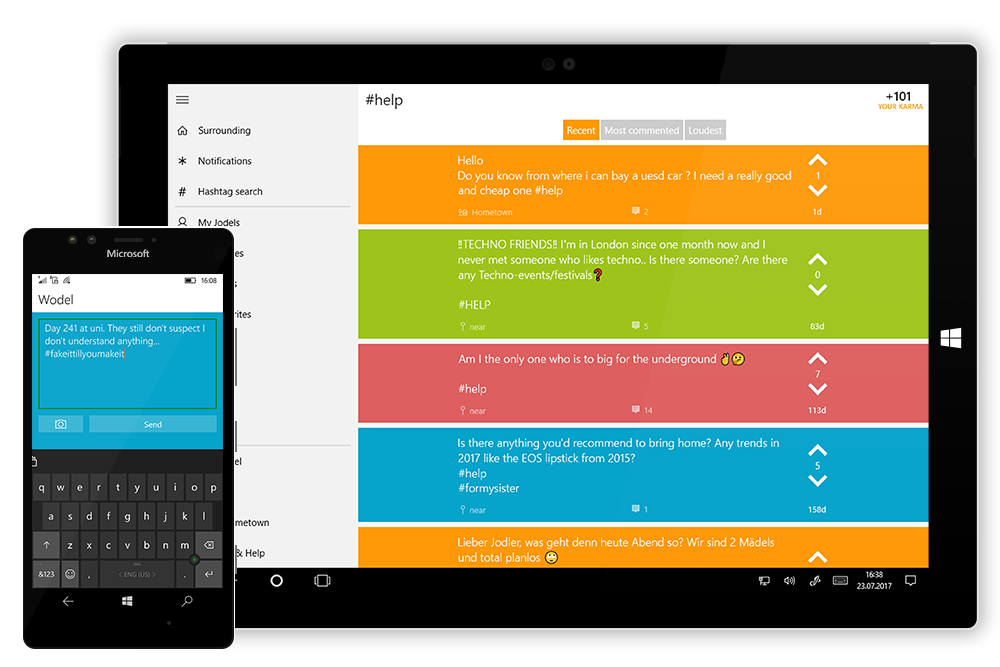 Compose own Jodel with text or image and improve your karma. Use hashtags to find posts with similar topics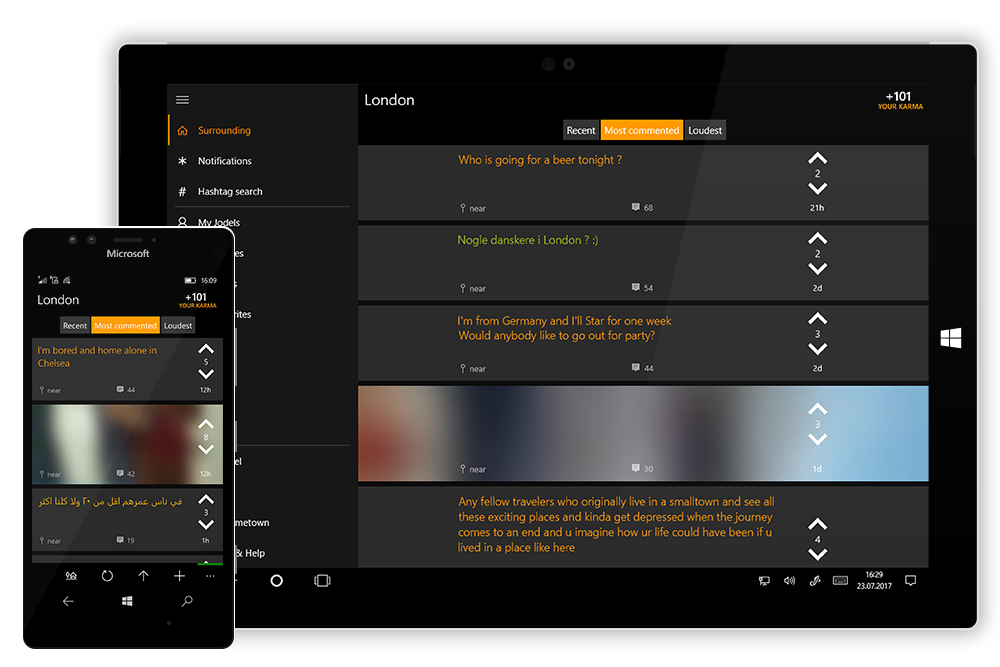 With the exclusive night mode you can use Wodel also at night without be dazzled by the screen
Support
If you have questions or suggestions feel free to contact me. You can do this either via Twitter or with an email: support (at) devattendant.de
Windows is a registered trademark of Microsoft Corporation.
All operating system logos are trademarks and/or copyright material of their respective owners. All rights reserved.
Mockups by Jakub Stęplowski, Deani Hansen and modernuidesign.