PitlaneOne is the unofficial Formula 1 app for your smartphone or PC. The app includes news, calendar, driver and team information, live data, race results and championship standings making it the perfect source for your pocket.
Privacy
The application uses network connections to download news, live, standings and results data onto your device. No personal data is sent with this connection and no personal data is used within the application. All network requests are done in an as far as possible anonymous way (note that IP addresses are sent automatically when making a request).
On the main page you find all important information including next sessions and races, championship standings and news. Most things here can additionally be pinned to your Start screen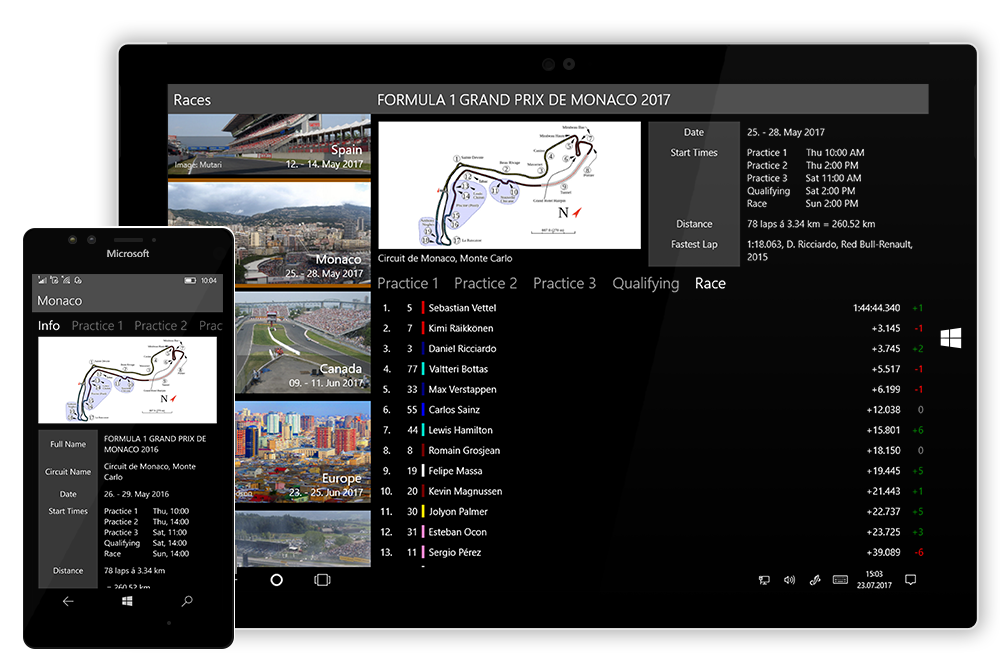 For each race you can find the track layout, various stats, the session times in your local timezone and of course all results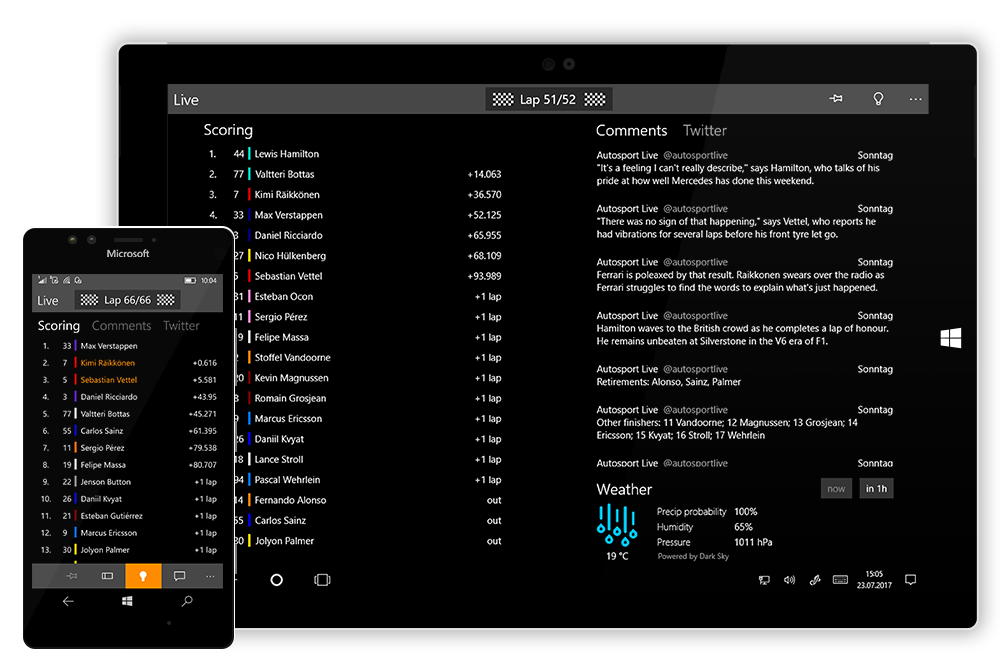 The live scoring allows you to follow the session even when you cannot reach a TV or the circuit. Beside the gaps you can use the comments to follow all the action in texual way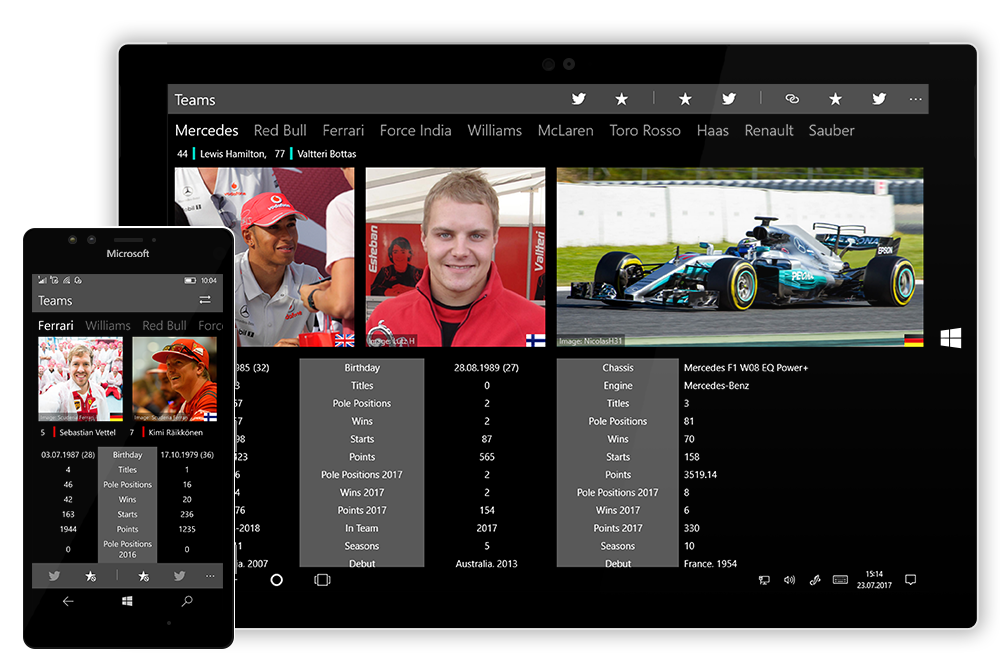 Learn everything about the current drivers and teams, including the standings in the Driver and Team championship
Support
If you have questions or suggestions feel free to contact me. You can do this either via Twitter or with an email: support (at) devattendant.de
Windows is a registered trademark of Microsoft Corporation.
Windows Phone is a trademark of Microsoft Corporation.
Symbian is a trademark of Symbian Software Ltd.
All operating system logos are trademarks and/or copyright material of their respective owners. All rights reserved.
Mockups by Jakub Stęplowski, Deani Hansen and modernuidesign.